Askaynak Welding Machine Welding Inverter 405 Ultra
SKU:

ASKAYMACH405

UPC:

MPN:

Weight:

20.50 KGS

Shipping:

Calculated at Checkout
Description
Askaynak Welding Machine welding inverter 405 ultra
GZ Industrial Supplies is the distributor of Askaynak welding machines in Nigeria Our Askaynak welding machine welding inverter 405 Ultra is the best in its class, We have stock of this electric welding inverter in all GZ industrial supplies store in Nigeria,
Features and advantages of Askaynak Welding Machine welding inverter 405 ultra
LOWER ELECTRICITY BILL and INFRASTRUCTURE COST

THE MOST POWERFUL IN ITS CLASS 400 A @ 45% DUTY CYCLE

Digital inverter technology

Thermostatic overload protection and indicator light

Compatible for generator use

High performance even with long cables

20,5 weight

Fan cooling

IP21S protection class

Meet EN60974-1, EN60974-10 and CE standards for safety and reliability

Two years warranty on parts and labor
Airforce and Hard Start
Arc-Force gives a power source variable additional amperage during low voltage (short-arc-length) conditions while welding. Helps avoid "sticking" stick electrodes when a short arc length is used.
Hot-Start used on Inverter 405-Ultra makes it easier to start difficult-to-start electrodes and used for arc starting only.
Technical properties of Askaynak Welding Machine welding inverter 405 ultra
Nominal Mains Voltage

:

380-400 V; 3~Ph ; 50/60 Hz

Max. Power Consumption

:

17,5 kW (45%)

Mains Current

:

26 A (45%)

Max Effective Current

:

15,4 A

Power Factor

:

0,96 (45%)

Welding Current Values

:

400 A; 36,0 V (45%)




240 A; 29,6 V (100%)




305 A; 32,2 V (60%)

Open Circuit Voltage

:

50 V (DC)

Welding Current Setting Range

:

30 - 400 A

Fuse Value and Type

:

3x32 A (delay action)

Protection Class

:

IP21S

Cooling System

:

Ventilation cooling

Weight (excl. Cables)

:

20,5 kg

Dimensions (WxHxD)

:

240 x 440 x 540 mm

Approvals

:

EN 60974-1, CE, EN 60974-10
Frequently Asked Questions
1. How can a defective welding machine be identified?
Lack of consistency, cracks running through the middle of the bead, a bead that is too thin, and/or a lack of parent metal discoloration (which should be about 1/8 of an inch) are indications of a subpar welding process.
2. Which welding takes less time?
MIG welding. This is because MIG welding is quicker than TIG welding, and can be produced at a lesser cost. Additionally, MIG welding is simpler to master, and to create welds that require little to no cleaning and finishing.
3. What's the strongest weld?
What Type Of Weld Is The Strongest? TIG welding is often considered the strongest weld since it produces extreme heat, and the slow cooling rate results in high tensile strength and ductility. MIG is also an excellent candidate for the strongest type of weld because it can create a strong joint.
Related Articles
Understanding MIG/Mag Welding Process, Machines and accessories
A Comprehensive guide for selecting the right welding machines for Industrial applications
Buy welding machines and consumables from GZ Industrial Supplies
Datasheet of this welding inverter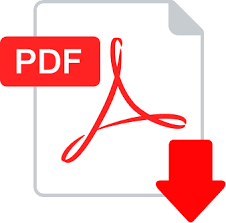 View All
Close
5 Reviews
I recently purchased the Askaynak Welding Machine, and I must say it delivers exceptional performance. Throughout the entire welding process, there is no loss in performance whatsoever. It operates smoothly and consistently, ensuring precise and efficient welds every time. I'm highly satisfied with this welding machine and would recommend it to anyone.

Impressed by the excellent quality and advanced digital inverter technology, this welding machine surpassed my expectations. It not only delivers exceptional welding performance but also significantly reduces electricity and infrastructure costs. I am thoroughly satisfied with this product.

Very good product, ASKAYNAK ASKAYNAK WELDING MACHINE WELDING INVERTER 405 ULTRA

Askaynak Welding Machine welding inverter 405 ultra

i never regretted using this Askaynak Welding Machine welding inverter 405 ultra

High performance and reliability
View All
Close