Askaynak ELectrical welding machine Inverter 155 Super
SKU:

ASKAYNAK-151-SUPER

UPC:

MPN:

Weight:

6.50 KGS

Shipping:

Calculated at Checkout
Description
Askaynak ELectrical welding machine Inverter 155 Super
GZ Industrial supplies have large stock of ASkayNak Welding consumables, Our Askaynak Electrical welding machine inverter 185 is a heavy duty electrical welding machine.
Features of Askaynak electrical welding machine inverter 155 super.
You will be able to achieve seamless welding seams thanks to uninterrupted welding with 2,5 – 3,25 mm(max) diameter rutile and especially basic electrodes on unalloyed, low alloyed and stainless steel materials.

Inverter 155-Super doesn't contaminate the mains since it doesn't produce noise emission and in terms of electromagnetic it doesn't interfere with other machines and measurement devices located in the environment. In addition; since it isn't get affected by mains hums or electromagnetic fields of other equipment operating nearby, no performance loss occurs during the welding process.

16x25 mm long-lasting and high-strength CE certificated welding sockets are used in Askaynak Inverter 155-Super.

Now cutting under harsh conditions will not be a problem for you and for your machine.

220V-1Ph input voltage and maximum output current of 140 A provide a continuous welding with electrodes in diameters of 2.5 mm.

You will have all advantages and guarantees offered by CE certi?cate and regulations regarding LVD and EMC speci?ed in EN 60974-1 and EN 60974-10 standards.
Control Panel and Functions
Technical Properties of Askaynak electrical welding machine 155 super
Inverter 155-Super
Input Voltage

:

220 V




1~Ph




50/60 Hz

Power Input @ Rated Output

:

4,5 kW (15%)

Input Current (Max)

:

29 A (15%)

Effective Current (Max)

:

11.5 A

Power Factor


:

0,70

Rated Output Current,
Voltage and Duty Cycle

:

140 A; 25,6 V (15%)




90 A; 23,6 V (60%)




70 A; 22,8V (100%)

Open Circuit Voltage


:

77 V (DC)

Current Range

:

30 - 140 A

Fuse Size and Type


:

16 A (delayed fuse)

Protection Class

:

IP21S

Cooling System


:

Ventilation cooling

Weight (Without Cables)

:

6 kg

Dimensions (WxHxD)

:

138 x 250 x 370 mm

Compliance

:

EN 60974-1 ; EN 60974-10 ; CE
Frequently Asked Questions
1. How can a defective welding machine be identified?
Lack of consistency, cracks running through the middle of the bead, a bead that is too thin, and/or a lack of parent metal discoloration (which should be about 1/8 of an inch) are indications of a subpar welding process.
2. Which welding takes less time?
MIG welding. This is because MIG welding is quicker than TIG welding, and can be produced at a lesser cost. Additionally, MIG welding is simpler to master, and to create welds that require little to no cleaning and finishing.
3. What's the strongest weld?
What Type Of Weld Is The Strongest? TIG welding is often considered the strongest weld since it produces extreme heat, and the slow cooling rate results in high tensile strength and ductility. MIG is also an excellent candidate for the strongest type of weld because it can create a strong joint.
Related Articles
Understanding MIG/Mag Welding Process, Machines and accessories
A Comprehensive guide for selecting the right welding machines for Industrial applications
Buy welding machines and consumables from GZ Industrial Supplies
Technical data sheet download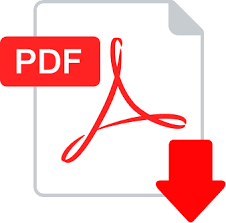 Contact us for all welding designs and fabrications
View All
Close
3 Reviews
Very Happy with this welder, it's very well made, portable and light, making welding that much easier and convenient for me.

Very reliable and efficient and very useful too, self sufficient.

Great product
View All
Close