Industrial Solvent Degreasers And Where They Are Needed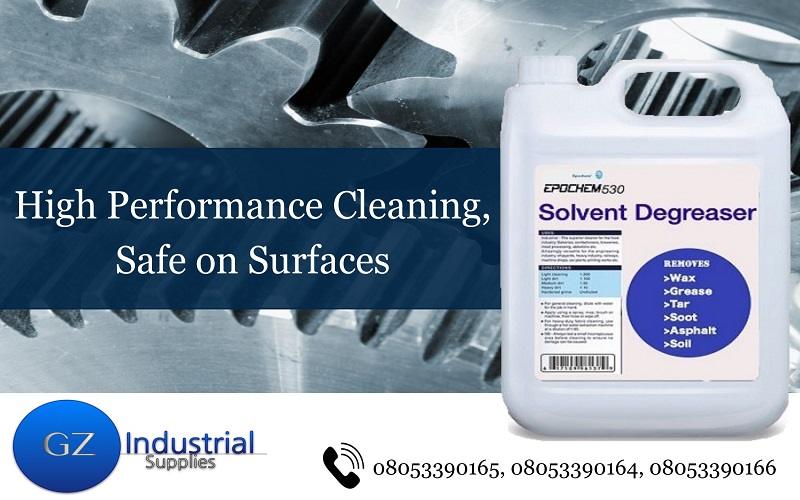 Industrial solvent degreaser is a specialised strength, solvent based degreaser that quickly dissolves oil, grease, brake dust, silicone and other contaminants. It consists of a blend of emulsifying agents and petroleum hydrocarbons that rapidly breaks down oily residue, grease and sludge.
Industrial solvent degreaser have low surface tension and viscosity, enabling them to enter into tight spaces. They help stop breakdown caused by contamination and hidden faults and curtail asset replacement. The superior the degreaser, the less time spent on manpower and energy.
Application
Industrial solvent degreasers are suitable for the cleaning of oil and grease from surfaces such as engine parts and other surfaces where removal of grease, oil, sludge and grime is necessary. It is mainly suitable for maintenance and repair work in automotive workshops on engine parts and can also be used for cleaning of machine parts, tools and all kinds of equipment.
Industrial solvent degreaser is also excellent for the removal of soot in motorcycle chains, wheel pivots, lawn and gardening equipment, marine, agricultural equipment, concrete and even on work clothes to halt oil & grease blemishes.
Instructions For Use
Use in a well-ventilated area
Ensure that you decant to a spray bottle or suitable container
Apply undiluted by soaking, brush or spraying
Allow the grease, oil, dirt to run off or wipe clean
Industries Where Industrial Solvent Degreasers Are Most Needed:
Engineering
Construction
Chemicals
Printing
Rubber
Plastics
• Footwear
Textiles
Foodstuff
Woodworking
Dry cleaning
Ink manufacture
Pharmaceutical manufacture
Paint manufacture
Conclusion
Industrial solvent degreasers have similarity with fats and greases by dissolving them to form an inseparable chemical solution. Solvent based degreasers consist of chlorinated, fluorinated, (CFCs), kerosene, gasoline, acetone and esters. It can be either flammable or non-flammable, with some having a flash point.
To learn more about industrial solvent degreasers and how their use can benefit you, contact GZ Industrial Supplies Nigeria. We can help you make the accurate decision centred on what operation you are carrying out on your materials. Our range of industrial cleaners and degreasers can take care of your degreasing needs in one piece and efficiently.
Recent events
Epochem 502 Citrus Heavy Duty Degreaser Approved for Use in the Nigeria Oil and Gas IndustryToday, E …

Medicines and health products are important for addressing health problems and improving qualit …

It is no news that dissolved oxygen and water are super agents of corrosion on metals, they induce t …