Here is the audio of this Article
Vacuum cleaners are great for removing dust, dirt, and other small particles from many surfaces. They are powered by electricity and are usually pretty easy to use. GZ Industrial Supplies Nigeria is the preferred supplier of vacuum cleaners in Nigeria, with various locations in Lagos, Abuja, Calabar, Port Harcourt, Ogun state, etc. The Karcher, Kaida, and Dongcheng brand of vacuum cleaners has come to stay in the Nigeria Market. These brands are amongst the most trusted and reliable with their quality and originality; thus, introducing the best industrial vacuum cleaner in Nigeria will make cleaning more accessible and enjoyable. Vacuum cleaners can be put to different use but particularly dust particle removal. The removed dust particles and materials are deposited into a dust bag or cyclone inside the cleaner.
Vacuum cleaners domestically aid in reducing allergens in your home or office by finding their way deep into the carpet to remove Dandruff, dead skin, and mites. To ensure quality cleaning, Understanding how to select the best industrial vacuum cleaner, how to use your desired vacuum cleaner, and a guide to the best maintenance practices will make it easier for you to achieve a cleaner environment.
Buy a Vacuum Cleaner in Nigeria from GZ industrial Supplies Limited.
GZ Industrial Supplies Nigeria is the preferred vacuum cleaner supplier in Nigeria. Our expertise is unmatched in the industry, and our continued investment in meeting the needs of all our customers, from professional tradesmen to the most significant industrial manufacturing and processing plants, is reflected in our wide range of cleaning machines, supply options, and solutions.
We aim to achieve higher industry standards by providing the best quality products and services at a reasonable cost. We have over 15 years of experience in the cleaning industry and can fulfill our customers' requirements. Our vast knowledge and expertise are always available to provide the industry with the required solutions for any cleaning Product anywhere in Nigeria. Find us at any of the branches below.
1. GZ Industrial Supplies Port Harcourt
238 Aba Road, by Fidelity Bank Rumuogba
Port Harcourt Rivers state.
Tell. +2349121740191,+2348060907072
2. GZ Industrial Supplies Nigeria Calabar
30/32 Ndidem Usang Iso Road. Mariam Calabar 540242
Contacts Tell. +2349121740191,+2348060907072
3.GZ Industrial Supplies Ogba,Lagos
77/79 Yaya Abatan By College Road Ogba Lagos State
Contacts Tell. +2349121740191,+2348060907072
4. GZ Industrial Supplies Sango Ota, Ogun state
Km 42 Lagos-Abeokuta Expressway,
Opposite Coronation Power and Gas Limited, Ado-Odo/Ota, Ogun State
Contacts Tell. +2349121740191,+2348060907072
5.GZ Industrial Supplies Ikeja Lagos
18 Adesina Street, Off Obafemi Awolowo Way
Ikeja Lagos.
Tell. +2349121740191,+2348060907072
6. GZ Industrial Supplies Lekki, Lagos
Suit 10 Sebuf plaza Lekki Epe Expressway Lekki Lagos, 105102, Lagos
Tell.+2349121740191,+2348060907072
7. GZ Industrial Supplies Apapa, Lagos
Plot 10 Apapa Oshodi Expressway, Shamrock House Coconut bus Stop Ibafon, Apapa 102241, Lagos
Tell. +2349121740191,+2348060907072
8. GZ Industrial Supplies Abuja Showroom
Shop 016, Zitel Plaza, Plot 227 P.O.W. Mafemi Cres. Utako, Abuja.
Contacts Tell. +2349121740191,+2348060907072
Best Brands of Vacuum Cleaners
1. Karcher Vacuum cleaner 1000watt WD2
The Karcher WD Vacuum Cleaner is an incredible machine that will remove dirt, dust, and debris from your floors quickly and easily. The suction hose and floor nozzle have been newly developed to ensure no dirt is left behind, making it the perfect choice for those who are looking for an energy-efficient and reliable vacuum cleaner. The WD 3 Premium is a top-of-the-line vacuum cleaner that comes with a unique filter system and attachments for optimal cleaning around the home. It also features a detachable handle that allows you to attach accessories directly to the suction hose, as well as a convenient parking system for the suction tube and floor nozzle so you can take a break whenever you need one. The "Pull & Push" locking system, ergonomic carrying handle, and cable and accessory storage system make it easy to use and store. With a very low power consumption of 1,000 watts and, at the same time, high suction power, the WD 2 Home multi-purpose vacuum cleaner is the ideal vacuum cleaner for household use.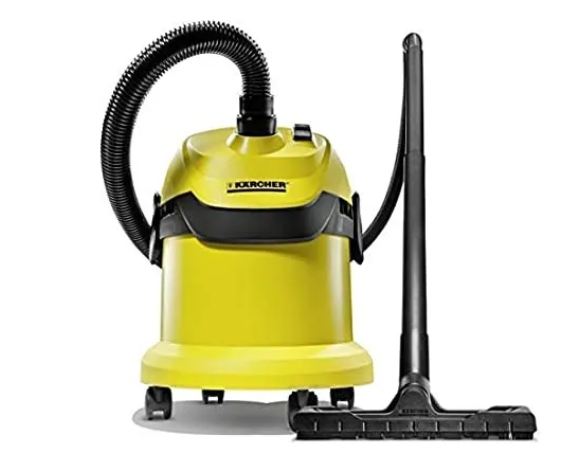 2. Kaida Dry Amphibious Vacuum Cleaner 3600w KDG20
Looking for an industrial vacuum cleaner that can tackle wet and dry messes? Look further than the Kaida Wet and Dry Industrial Vacuum Cleaner 3.6Kw KDG20. This powerful vacuum cleaner is perfect for indoor and outdoor use, making it ideal for cleaning up spills, removing water from blocked sinks, or cleaning up around the home or shed after renovations or DIY projects.
The Kaida KDG20 wet and the dry vacuum cleaner is a versatile machine perfect for daily cleaning in shopping malls, supermarkets, and other large commercial areas. The easily clean stainless steel tank and water drainage outlet make it easy to use and maintain, while the space-saving accessory mount and carry handle make it easy to move around. The castors provide greater mobility, and the cable bracket keeps cords tidy and organized when not in use.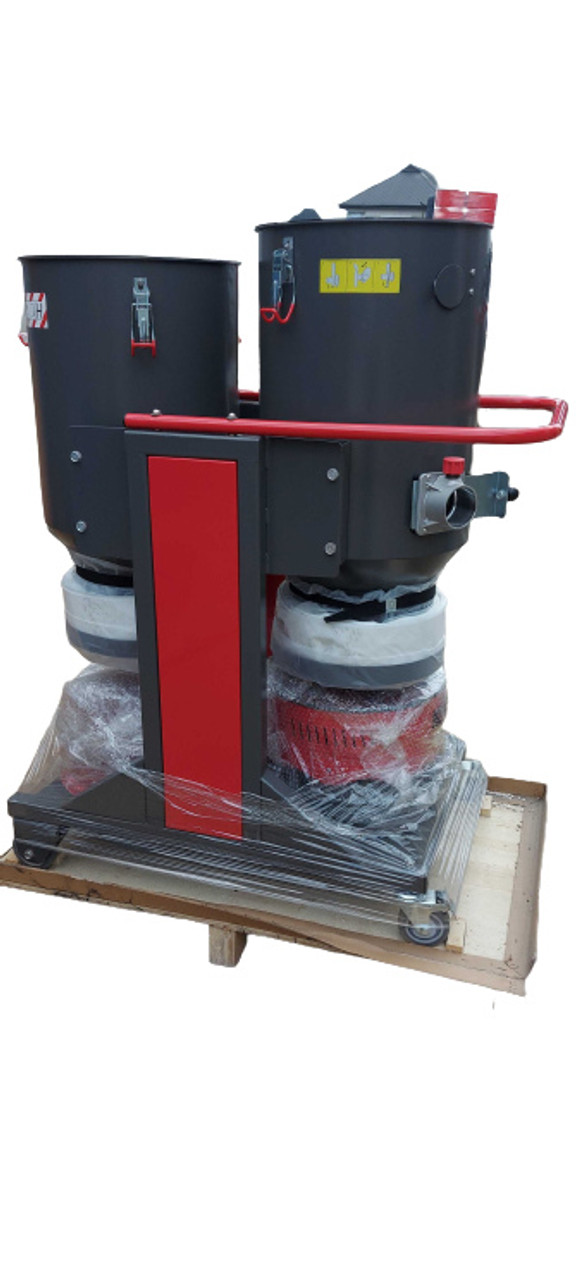 3. DongCheng-Vacuum Cleaner-DVC15
This DongCheng-Vacuum Cleaner-DVC15 comes with Dust Cleaning Brush, Water Cleaning Brush, Sofa Cleaning Piece, Flat Suction Nozzle, Round Brush, Telescope Steel Pipe Vacuum Hose, Long Joint Steel Pipe, Hose Connection Assembly, and Carbon Packing.
The DongCheng Company strives to provide users worldwide with good quality products and satisfying services. Our power tools and related spare parts are widely used in building construction, home decoration, the stone industry, shipbuilding, and water conservancy projects. Our sales network extends to more than 60 countries and regions.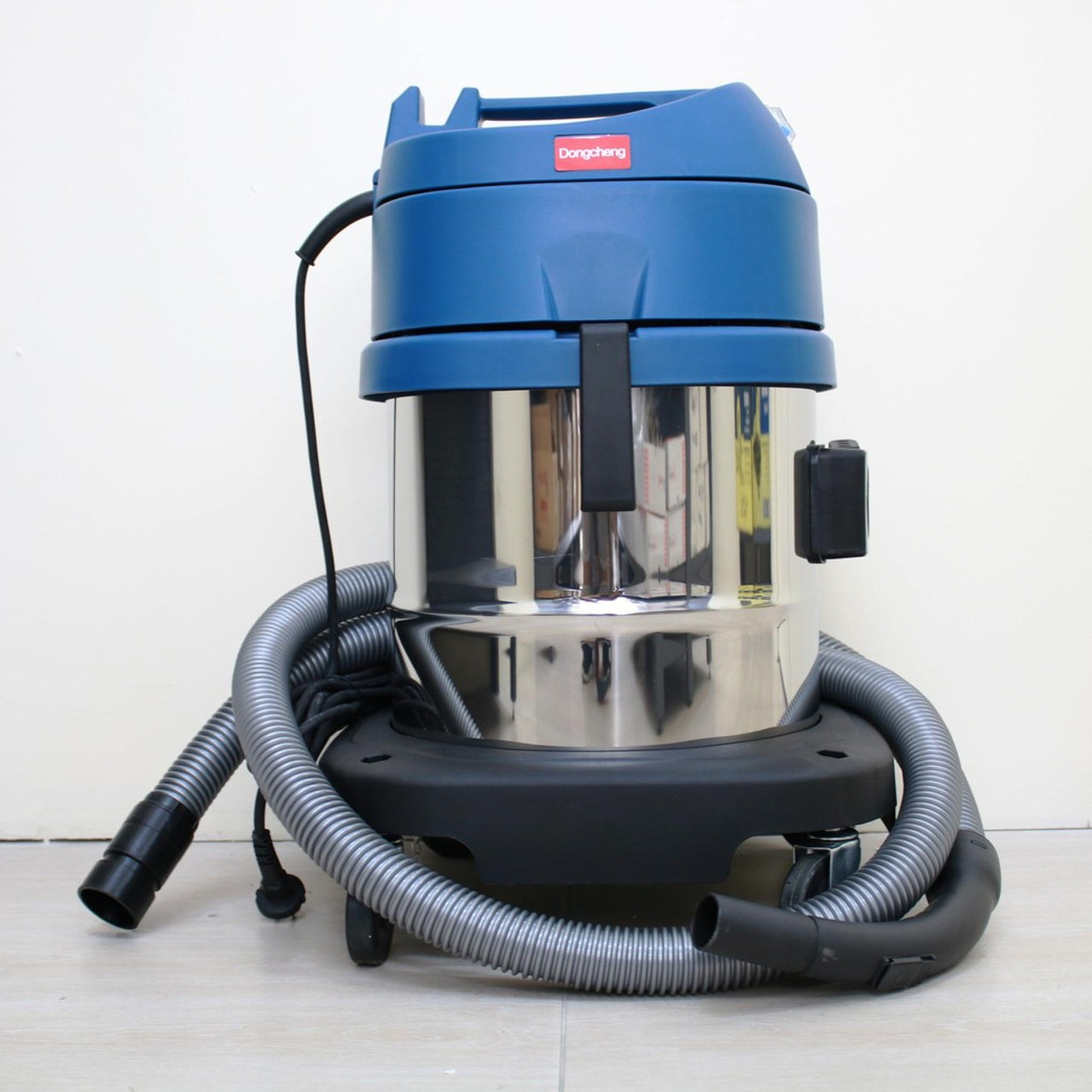 The Best Vacuum cleaner of 2022 Prices
The price of a vacuum cleaner, just like other equipment, depends on the capacity(Watt). Find below the best industrial vacuum cleaner in Nigeria and their best prices ranging from 1000-3600W.
Vacuum cleaners Prices(N)
1. Karcher Vacuum cleaner 1000watt WD2 75,000.00
2. Kaida Dry Amphibious Vacuum Cleaner 3600W KDG20 1,902,198.56
3. DongCheng Vacuum Cleaner 1200W DVC15 69,133.65
How to test for a Good Vacuum Cleaner
To find out how well a vacuum picks up dirt, how much debris it retains, how easy it is to maneuver, and how noisy it is, consumer reports put vacuum cleaners through a battery of tests.
1. Add embed talc, sand, and pet hair into the carpet before vacuuming and observe whether the vacuum picks it up or scatters it about.
2. Maneuver the vacuum around the rooms and furniture, just like you would, to make sure it's easy to handle. Vacuums that perform well but don't hold up over time aren't winners, so we incorporate predicted reliability and owner satisfaction ratings from our exclusive member survey into a comprehensive overall score for each model. Including reliability, along with results from our performance tests, elevates some vacuums in our ratings while driving others down.
Contact us for all kinds of vacuum cleaners nationwide.
Frequently Asked Questions
1. What is the best watt for a vacuum cleaner?
The amount of power your vacuum needs to run properly depends on the model and design of the vacuum, as well as the vacuum's overall quality. Upright vacuums typically need around 100 air watts, while cylinder vacuums need about 220 air watts.
2. How long can a vacuum last?
The lifespan of a vacuum cleaner can vary depending on the brand and how you, as a consumer, use it. Some vacuum cleaners reportedly last up to 10 years, but there are other brands and models that may not have the same longevity. It's important to read reviews and do your research before buying a vacuum cleaner so that you can find one that will suit your needs and last for as long as possible.
3. Can a vacuum cleaner be used daily?
The frequency with which you need to vacuum your home depends on a few factors. In general, most homes only require vacuuming once or twice a week. However, if you have pets, they shed more often than once a week and will likely require you to vacuum more frequently. Additionally, some areas of your home - like high-traffic areas - may also require vacuuming more than once a week.
4. Is it worth buying a vacuum cleaner?
Yes, it is! Vacuum cleaners are essential for cleaning dirt and dust in any home. Their functionality includes improving air quality, cleaning floors effectively, and reducing allergic reactions. So if you want to create a clean and healthy living space, investing in a wet and dry vacuum cleaner is a must.
Conclusion
A vacuum cleaner is an essential tool for keeping any home or office space clean, it is available in a variety of sizes, prices, styles, and qualities. Looking for a reliable and trustworthy vacuum cleaner brand that will make cleaning more enjoyable? Look no further than Karcher, Kaida, and Dongcheng. These brands are some of the most trusted in the Nigerian market, known for their quality and originality. So if you're looking for the best industrial vacuum cleaner in Nigeria, visit us today
Recent events
Epoxy flooring is one of the most sorts after flooring solutions in 2023 because it is sturdy and ca …

If you are working in industries such as aviation, construction, automotive or mechanical engineerin …

The cassava grating machine is an agricultural processing machine that plays an important role in th …