Where to Buy Inverters in Nigeria
The use of quality inverters in Nigeria have gone a long way to be very important for power storage. The emergence and use of this technology, indicates that a vast number of people chose to utilize inverters in solving the epileptic power failure in the country.
Inverter is a power electronic device or circuitry that changes direct current (DC) to alternating current (AC). The input voltage, output voltage and frequency, and overall power handling depend on the design of the specific device or circuitry.
Our inverters are of different sizes and capacity depending on the type you are willing to buy. It can be used to power your television, air Conditioner, laptops as well as kitchen appliances.
Outwardly, an inverter looks like a box with one or two switches on it, but inside there is a small universe of dynamic activity. A modern home inverter must cope with a wide range of loads, from a single night light to the big surge required to start a well pump or a power tool.
Through all of this, the inverter must regulate the quality of its output within narrow constraints, with a minimum of power loss. This is no simple task. Additionally, some inverters provide battery backup charging, and can even feed excess power into the grid.
An inverter's sensitive components must be well protected against surges from nearby lightning, static, and from surges that bounce back from motors under overload conditions. It must also be protected from overloads. Overloads can be caused by a faulty appliance, a wiring fault, or simply too much load running at one time.
An inverter must include several sensing circuits to shut itself off if it cannot properly serve the load. It also needs to shut off if the DC supply voltage is too low, due to a low battery state-of-charge or other weakness in the supply circuit. This protects the batteries from over-discharge damage as well as protecting the inverter and the loads. These protective measures are all standard on inverters that are certified for use in buildings.
You Can Buy Inverters in the Below Places in Nigeria
GZ Industrial Supplies Ikeja
Welcome to GZ Industrial Supplies Nigeria Power Transformers supplier division Ikeja.
18 Adesina Street, Off Obafemi Awolowo Way,
Ikeja Lagos.
Tel. +234 8181069339, +234 7031515985, +234 8060907072
WhatsApp: +234 8181069339
GZ Industrial Supplies Lekki
Welcome to GZ Industrial Supplies Nigeria Power Transformers supplier division Lekki.
Suit 10 Sebuff plaza Lekki Epe Expressway by Jakande Roundabout,
Lekki Lagos.
Tel. +234 8181069339, +234 8053390169 +234 8060907072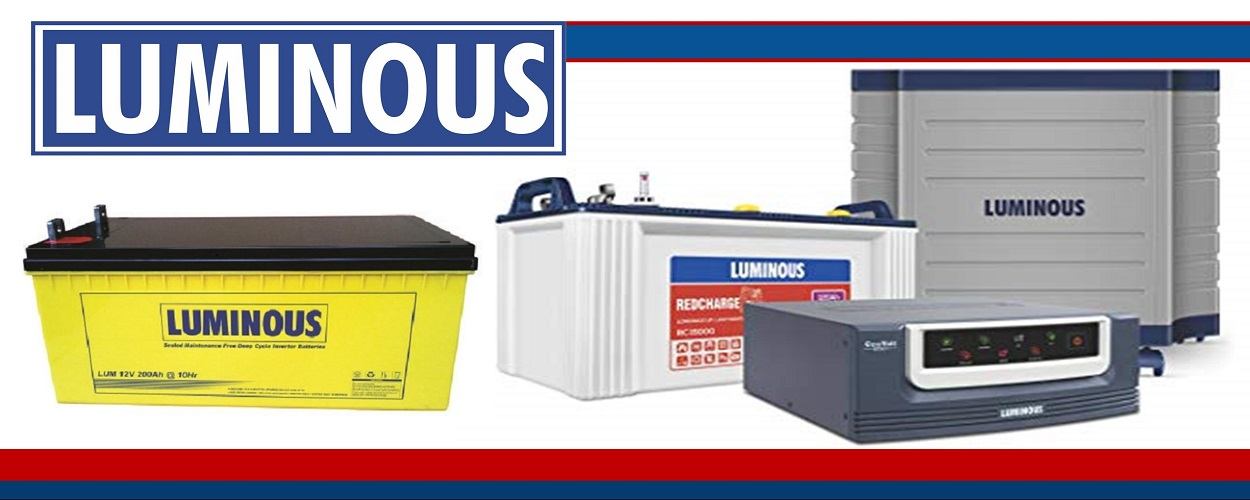 GZ Industrial Supplies Apapa
Welcome to GZ Industrial Supplies Nigeria Power Transformers supplier division
Apapa Lagos.
10 Apapa Oshodi Expressway, Coconut Bus stop Opposite Total Jetty.
Tel. +234 8181069339, +234 7031515985, +234 8060907072
GZ Industrial Supplies Port Harcourt
Welcome to GZ Industrial Supplies Nigeria Power Transformers supplier division Port Harcourt.
238 Aba Road, Onyejieke's Plaza beside Fidelity Bank, Rumuogba,
Port Harcourt.
Tel. +234 8181069339, +234 8053390169 +234 8060907072
Please note that most of our products are shipped from our warehouses in Lagos, Port Harcourt, Calabar.
Inverter idling can be a substantial load on a small power system. Most inverters made for home power systems have automatic load-sensing. The inverter puts out a brief pulse of power about every second (more or less). When you switch on an AC load, it senses the current draw and turns itself on. Manufacturers have various names for this feature, including "load demand," "sleep mode," "power saver," "autostart," and "standby."
Brands of Inverters we carry are:
Frequently Asked Questions on Inverter
How much battery capacity do I need with an inverter?
As a rule of thumb, the minimum required battery capacity for a 12-volt system is around 20 % of the inverter capacity. For 24-volt inverters, it is 10 %. The battery capacity for a 12-volt Mass Sine 12/1200, for instance, is 240 Ah, while a 24-volt Mass Sine 24/1500 inverter would require at least 150 Ah. The indicated battery capacity is only for the inverter. The capacity required for other loads should be added to it.
What is the difference Between a Sine Wave and Modified Sine Wave?
Alternating current (AC) has a continuously varying voltage that swings from positive to negative. This has great advantages in power transmission over long distances. Power from your power company is carefully regulated to be a perfect sine wave, because that is what naturally comes out of a generator, and also because sine waves radiate the least amount of radio power during long distance transmission.
On the other hand, a sine wave is expensive to make in an inverter, and many sine wave techniques use heavy, inefficient transformers. The most inexpensive way to make AC is to switch the DC on and off--a square wave. A modified sine wave is scientifically designed to simulate a sine wave in the most important respects so that it will work for most appliances. It consists of a flat plateau of positive voltage, dropping abruptly to zero for a while, then dropping again to a flat plateau of negative voltage, back to zero for a while, then returning to the positive voltage. This pause at zero volts puts more power into the 60HZ fundamental than a simple square wave does, so it is called "modified sine wave" instead of "square wave."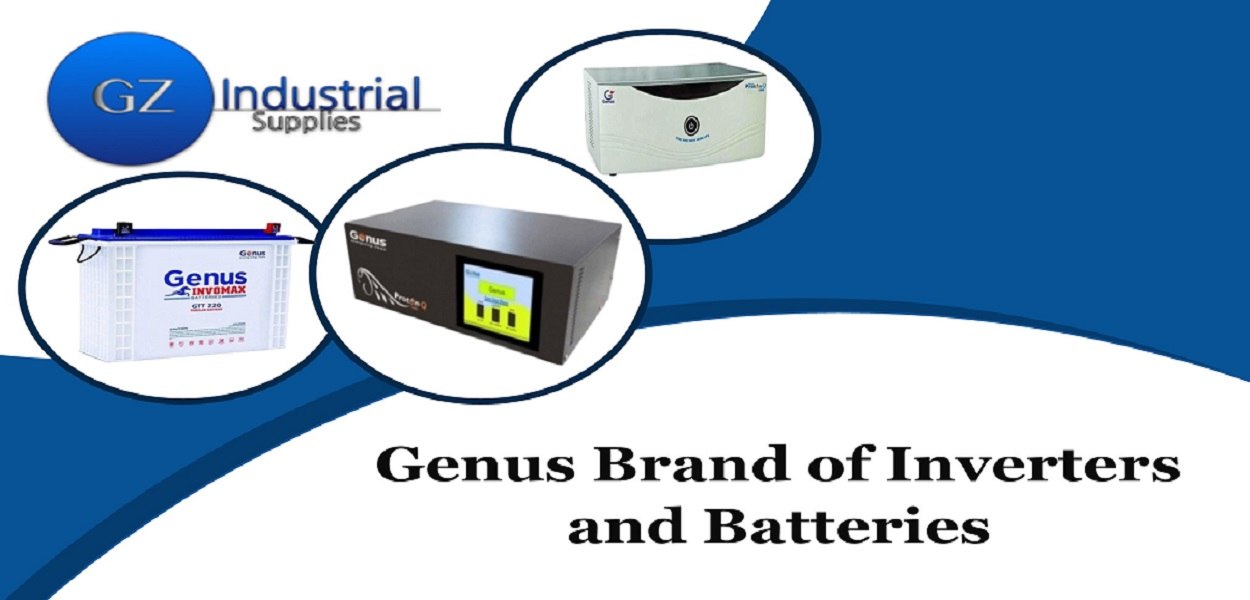 What size inverter do I need?
Sizing your inverter is a difficult task, and is not made any easier by different brands and manufacturers rating the power of their units at different temperature ratings. The power output of an inverter is dramatically decreased as its internal temperature rises, this is sometimes called its 5, 10 and 30 minute rating; but in reality if the inverter cannot remove the heat quickly enough, then the output power will rapidly drop off. Many of the inverter brands on the market are rated to supply full output power up to 25°C and start to de-rate the output power from this point on. Some industrial models will supply full output up to a staggering 40°C.
My inverter is running very hot, is this alright?
Power generation produces heat, so yes your inverter will get warm. Therefore, it is important to keep your inverter in a location that is cool and dry, and installed in an orientation that will help assist with ventilation (e.g. you are not blocking the intake vents or fans with clothes or tools). If your inverter gets too warm, it will simply shut down until the unit cools down. As mentioned above, the hotter your inverter gets, the less AC power it will deliver (hence the new designs such as Prosine that allow for rapid removal of warm air from the inside workings).
A good inverter is an industrial quality device that is proven reliable, certified for safety, and can last for decades. Contact GZ Industrial Supplies Nigeria today to purchase yours.
Conclusion
An inverter converts DC to AC, and also changes the voltage. In other words, it is a power adapter. It allows a battery-based system to run conventional appliances through conventional home wiring. There are ways to use DC directly, but for a modern lifestyle, you will need an inverter for the vast majority, if not all of your loads. They vary in size from tiny yard lights to remote homes, villages, parks, and medical and military facilities. They also include mobile, portable, and emergency backup systems. Their common bond is the storage battery, which absorbs and releases energy in the form of direct current (DC) electricity.
About GZ Industrial Supplies Nigeria
GZ Industrial Supplies Nigeria is a company whose existence is premised upon the need for distribution and supplies of industrial materials and as one of the home of the largest direct marketers and premier distributors of industrial materials, Metalworking and Maintenance, Repair and Operations ("MRO") supplies, workshop tools, Lubricants, Chemicals, Inverters and Batteries, Cleaning and maintenance chemicals to industrial customers in Nigeria.
Recent events
The Best Infrared Thermometers in Nigeria 2020 Reviews Infrared thermometers are ideal for meas …

What Power Tools Do Carpenters Use Carpentry is a skilled trade and a craft in which the p …

How to apply Powder coatingPowder coating has grown in popularity over the last fifty years. It has …