Where To Buy Generators In Nigeria
Generators are useful appliances that supply electrical power in the absence of power (electricity). They can also be used as a primary power source in areas where a local electrical grid is unavailable or difficult to access such as mining and farming operations or even new developments and construction. Generators are available in different electrical and physical configurations for use in different applications. In the following sections, we will look at how a generator functions, the main components of a generator, and how a generator operates as a secondary source of electrical power in residential and industrial applications.
Table of Contents
Introduction
How Does Generators Function Efficiently
Types Of Generators
Where To Buy Generators In Nigeria
Frequently Questions About Generator
Conclusion
Introduction
Generator is a device that converts motive power (mechanical energy) into electrical power for use in an external circuit. Sources of mechanical energy include steam turbines, gas turbines, water turbines, internal combustion engines, wind turbines and even hand cranks.
How Does Generators Function Efficiently
Generators do not actually create electricity, instead they convert mechanical or chemical energy into electrical energy. They do this by capturing the power of motion and turning it into electrical energy by forcing electrons from the external source through an electrical circuit. Some electrical generators, such as those at Hoover Dam, for example, are huge and provide enormous amounts of energy by transferring the power created by water turning turbines into electricity. Residential and commercial generators, however, are much smaller and rely on more traditional fuel sources like diesel, gas, and propane to create mechanical power that can then be forced into a circuit and induce an electrical current.
Once an electrical current has been established, it is directed through copper wires to power external machines, devices, or entire electrical systems.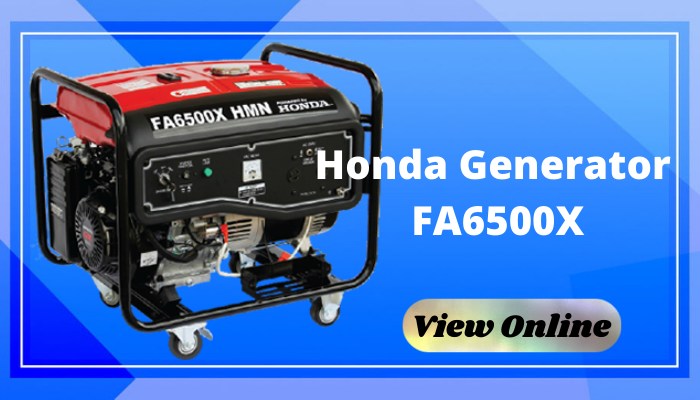 Modern generators can be attributed to Michael Faraday's principle of electromagnetic induction. Faraday discovered that when a conductor moves in a magnetic field, electrical charges could be created and directed to create a flow of current. At its most basic, an electrical generator is nothing more than an electromagnet – moving wire near a magnet to direct the flow of electricity. It is similar to how a pump pushes water through a pipe.
Types Of Generators
There are different types of generators that are strongly linked to their applications. Based on these applications various types of generators are available. Hence, it includes portable generators, inverter generators, standby generators, and industrial generators.
Portable Generator
All various types of a portable generator are powered by gas or diesel fuel which provides temporary electrical power. There are many options when it comes to purchasing a generator. Therefore, they come in all shapes and sizes, and you first need to decide which style you want.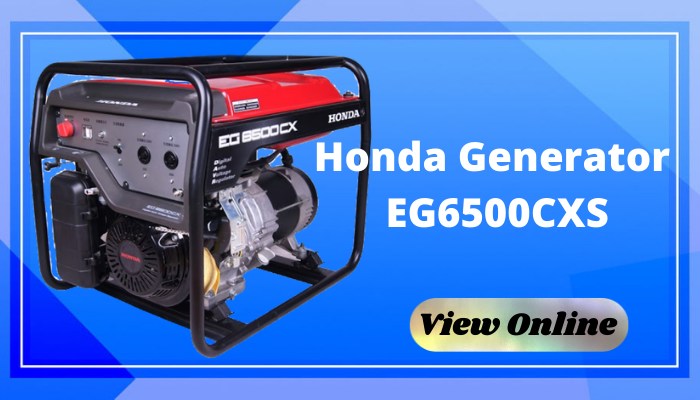 This is determined by the generator's application. For camping and tailgating you will want a recreational generator. Probably you need an emergency generator, for home backup, either portable or standby. Contractors need generators with GFCI protection. Furthermore, you will need to find the right size of the generator according to your power needs.
Portable diesel generators are very useful and easy to carry for working outside and camping. It also provides basic power backup in emergencies. Furthermore, portable generators can save money and energy. It is compact but never compromises in power supply. You can easily transfer it anywhere because it is coming with a wheel kit.
Inverter Generator
An inverter generator uses an engine connected to an alternator to produce more AC power. It also uses a rectifier unlike other generators to transform the AC power into DC power. This digital generator can provide quiet power for recreation, clean, work, or emergencies. This digital Inverters supply you with power as clean as the type you get from the outlets in your home.These inverter generators are the most lightweight and quietest generators available on the market today.
Industrial Generators
Industrial applications of generators are very different from small commercial applications. Because different types of industrial generators or large commercial generators need to be more robust and rugged and perform under harsh conditions.
However, they also need to provide a wide range of power supply characteristics. From 20 kW to 2500 kW, from 120 to 48 volt, and single-phase to three-phase supply.
These generators are customized to other types of power generators. There are many types of industrial generators and they can be classified in different bases. Based on the nature of the fuel used to run the engines that help to generate electric power. These include fuels such as diesel, gasoline, natural gas, kerosene, and propane.
Where to buy Generators in Nigeria
GZ Industrial Supplies have stock of generators of any quantity, quality as well as capacity for you and your operations.
You can buy generators from the offices below:
Where To Buy Brush Cutter in Nigeria
You Can Buy Brush Cutter in Nigeria at:
GZ Industrial Supplies Ikeja
18 Adesina Street, Off Obafemi Awolowo Way,
Ikeja, Lagos.
Tel. +234 8181069339, +234 7031515985, +234 8060907072
WhatsApp: +234 8181069339
GZ Industrial Supplies Lekki
Suite 10, Olive Plaza by Osapa London Bus Stop,
Lekki, Lagos
Tel. +234 8181069339, +234 8053390169 +234 8060907072
GZ Industrial Supplies Apapa
10 Apapa Oshodi Expressway, Coconut Bus stop Opposite Total Jetty,
Apapa, Lagos
Tel. +234 8181069339, +234 7031515985, +234 8060907072
GZ Industrial Supplies Port Harcourt
238 Aba Road, Onyejieke's Plaza beside Fidelity Bank,
Rumuogba, Port Harcourt.
Tel. +234 8181069339, +234 8053390169 +234 8060907072
GZ Industrial Supplies Calabar
30/32 Ndidem Usang Iso Road,
Mariam, Calabar.
Tel. +234 8181069339, +234 8053390169 +234 8060907072
GZ Industrial Supplies Ogba
79 Yaya Abatan, By College Road
Ogba, Lagos
Tel. +234 8181069339, +234 8053390169 +234 8060907072
Please note that most of our products are shipped from our warehouses in Lagos, Port Harcourt and Calabar.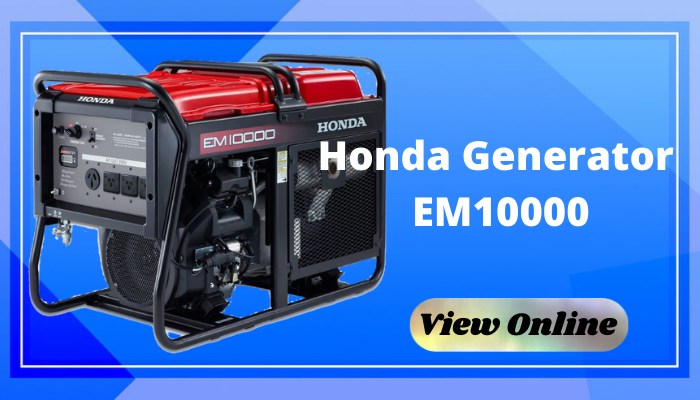 Frequently Questions About Generator
Which Fuel Type Should I Use?
When buying generators, you should first consider which type of fuel you'll be using. The most common options are propane, natural gas, and diesel.
Propane
Propane is the most popular fuel option for emergency generators. Having a propane tank on site allows you to maintain a large supply of fuel in case of an emergency. Propane has a better heating efficiency than other fuels and puts off no greenhouse emissions.
Natural Gas
Natural gas is provided by your local utility company. This solution is viable since most people can safely rely on their utility company to provide the fuel when an emergency strikes. But, if you want to live off the grid, natural gas has its drawbacks. Not only do you rely on the natural gas company for supply, but you are also at their mercy when it comes to pricing. There is no shopping around for the best fuel rate with natural gas.
Diesel
Diesel is generally viewed as a safer fueling option as it is less flammable than the alternatives.
But despite its safety advantage, diesel fuel comes with many disadvantages. You will need to keep a supply of fuel available and replace it often as it comes with a short lifespan. You'll also be subject to the fluctuating prices that come with diesel fuel.
Which Type of Generator is Best?
There are two main types of generators to choose from: home standby generators and portable generators.
Home Standby Generators
Home standby generators make the best choice for emergency generators.
These permanent units are installed by a professional and start automatically anytime your power goes out. While these typically cost more, their permanence and automatic start provide ease of mind for all emergencies. They work best with propane fuel or natural gas.
Portable Generators
Portable generators are generally smaller than home standby generators and cost less. The convenience of these generators is that they can be used anywhere and don't sit in one permanent position. You will just want to make sure they are around 20 feet away from your residence and any other structures. The big drawback is that these don't start automatically and they most commonly run off of gas or diesel fuel. You will need to have a stash of fuel ready at all times in case of an emergency .
Is There a Warranty?
The last question you should always ask before buying a generator is, "is there a warranty?"
Most generators come standard with a warranty. These warranties can range anywhere from one to five years. If you are offered a generator without any warranty, you should look elsewhere.
Many companies will let you buy an extended warranty for a higher cost. If you are making a big investment with a state-of-the-art generator, an extended warranty may be wise.
Conclusion
Generator is a machine used to convert mechanical energy into electricity. Powered by a fuel source such as oil, gasoline, wind or moving water, generators create electrical current through electromagnetic induction. When buying a generator, it is important you get answers to the above questions.
If you are not sure what size of generator you should purchase then I highly recommend you contact GZ Industrial supplies for an informative guide for both procurement and maintenance.
Recent events
Calabar GZ Industrial Supplies Limited Showroom sales center is open for businesses with fully-stoc …

Jigsaw is a saw which uses a reciprocating blade to cut irregular curves, such as stencilled designs …

The COVID-19 pandemic brought about many people trying to understand what medical equipment can do, …