Makita DTW1001Z cordless impact wrench 3/4" 18V Brushless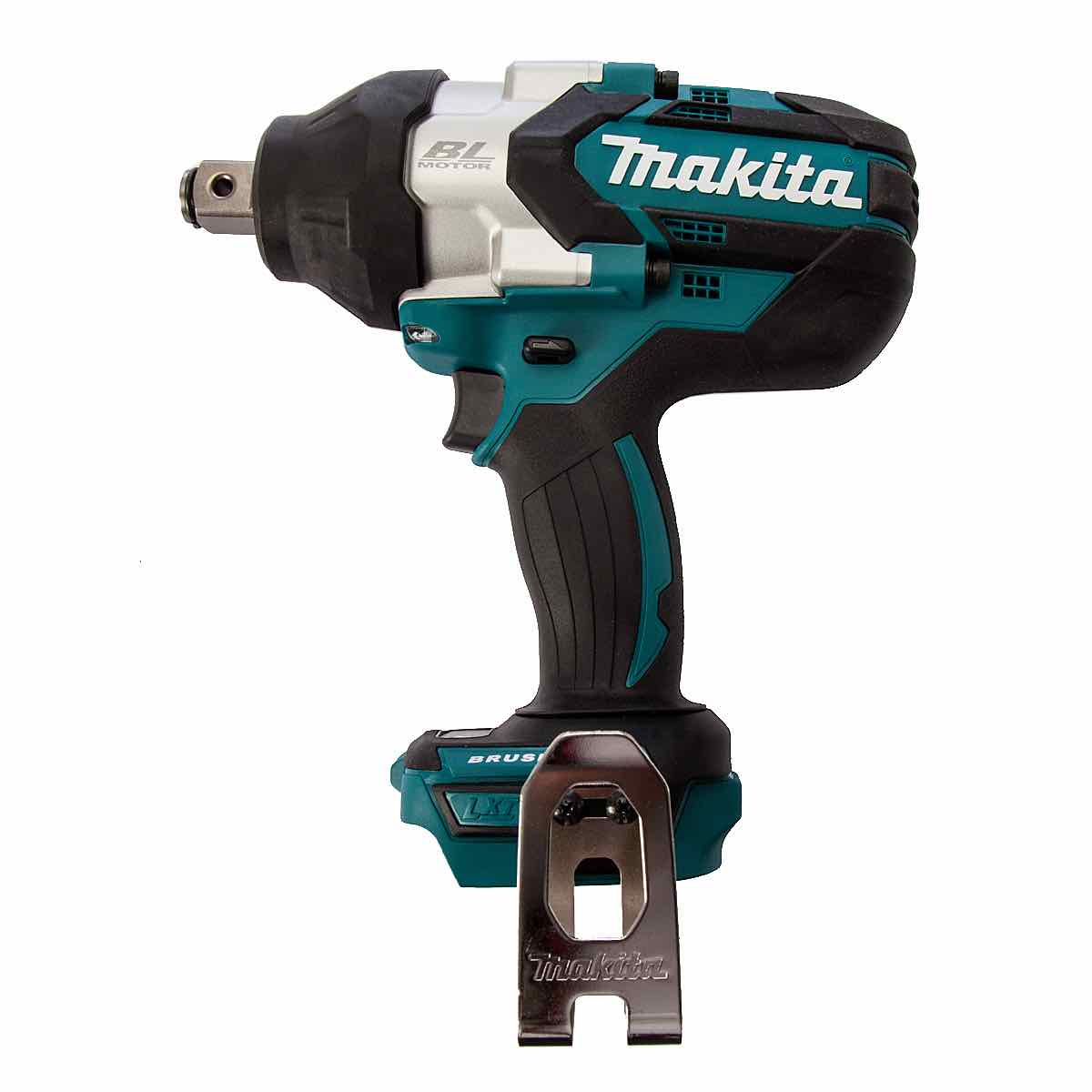 GZ Industrial Supplies Nigeria is the distributor of Makita power tools in Nigeria, Our Makita DTW1001Z cordless impact wrench 3/4" 18V Brushless is the new compact and lightweight 3/4" Impact Wrench from Makita. It boasts an extra high maximum tightening torque of 1,050Nm at 6 seconds after seating. With the high powered brushless motor and new impact mechanism, its excellent performance makes this model as powerful as an AC model. Twin LED lights on the front of the drill with preglow and afterglow functions allow you to work in the darkest conditions, and the 3 stage impact power selection gives this tool versability for different jobs around the workplace.
FEATURES of Makita DTW1001Z Cordless impact wrench 3/4" 18V Brushless
BL Brushless Motor, providing more power and longer run times

Best possible ergonomic handle with soft grip

Twin LED joblight, with pre glow and after glow functions

Rubber joint construction, suppresses the transmission of vibration to battery terminals

Hammer case securely fastened with 4 bolts

Easy to operate, push button type F/R change switch

Variable speed control - 3 stage impact selection, reduces both rpm and fastening torque
SPECIFICATION of this power tool
Driving shank: 3/4" Square

Voltage: 18v

Standard bolt: M12 - M30

High tensile bolt: M10 - M24

Max nut busting torque: 1700Nm

Max Fastening Torque: 1050 Nm

Impact Rate:

1st Gear: 2200ipm

2nd Gear: 2000ipm

3rd Gear: 1800ipm

Max Fastening Torque:

1st Gear: 1050Nm

2nd Gear: 600Nm

3rd Gear: 400Nm

No Load Speed:

1st Gear: 1800rpm

2nd Gear: 1000rpm

3rd Gear: 900rpm

Dimensions (L x W x H): 229mm x 91mm x 289mm

Weight: 3.7kg
NOISE & VIBRATION
Noise sound pressure: 98 dB(A)

Noise sound power: 109 dB(A)

Noise K factor: 3 dB(A)

Vibration: Fastening Bolt: 15.5 m/sec²

Vibration K factor: 2 m/sec²
Industry Experts comment
"The DTW1001 provides 1,700Nm of "nut busting" torque. This will allow you to easily loosen even the tightest of fixings. For the first 5 impacts when the trigger is pressed, the "nut busting" torque kicks in before dropping down to the default 1,050Nm. If the nut still won't loosen, let go of the trigger and go again.Contact us for all your Makita Power tool product"