Shell Gadus S2 V220AD 2 Grease (Former name Shell Alvania HDX2)
We have large stock of this product in our warehouses both in the OIl regions of Port Harcourt and Warri, Calabar and Port Harcour, and our minning customers can access this products in Lagos, Calabar and Enugu.
Technical Data sheet Download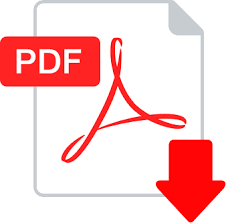 About Shell Gadus S2 V220AD 2 (Formerly Shell Alvania HDX2)
Shell Gadus S2 V220AD 2 (Formerly Shell Alvania HDX 2) is a high Perfomrance Heavy Duty Grease Containing Solid Lubricants
Shell Gadus S2 V220AD 2 (Formerly Shell Alvania HDX 2) is a very high performance grease for the lubrication of industrial bearings subjected to the most arduous conditions. It is based on high viscosity index mineral oil and a mixed lithium/calcium soap thickener and contains extreme-pressure, anti-oxidation, anti-wear, anticorrosion and adhesion additives. It also contains molybdenum disulphide to provide resistance to shock loading.
Every part of your machine or process has been meticulously engineered, so you want to use a lubricant that has been designed to ensure that your equipment is well protected and works efficiently. The Shell Gadus range of greases have been developed to assist equipment operators in selecting the Shell grease that will deliver optimum value to their operations through:
wear protection n

long grease life

system efficiency.
Protecting equipment from wear can help to increase service life and maximise your return on investment. Shell Gadus S2 V220AD can help to provide:
Good corrosion protection,
as it achieves a rating of 3 in synthetic-seawater bearing- corrosion tests (IP 220/ASTM D6138) in which a rating of represents no visible corrosion and a rating of 5 indicates more than 10% corrosion.
EP protection for bearings,
as it passes the four-ball weld load test at 315 kg (ASTM D2596 test method), which exceeds the 250-kg minimum weld load that a grease must pass to be classified as having good load-carrying properties (ISO 6743-9), and it contains solids for heavy-duty performance.