Setting up a Welding Workshop in Nigeria - what experts recommends.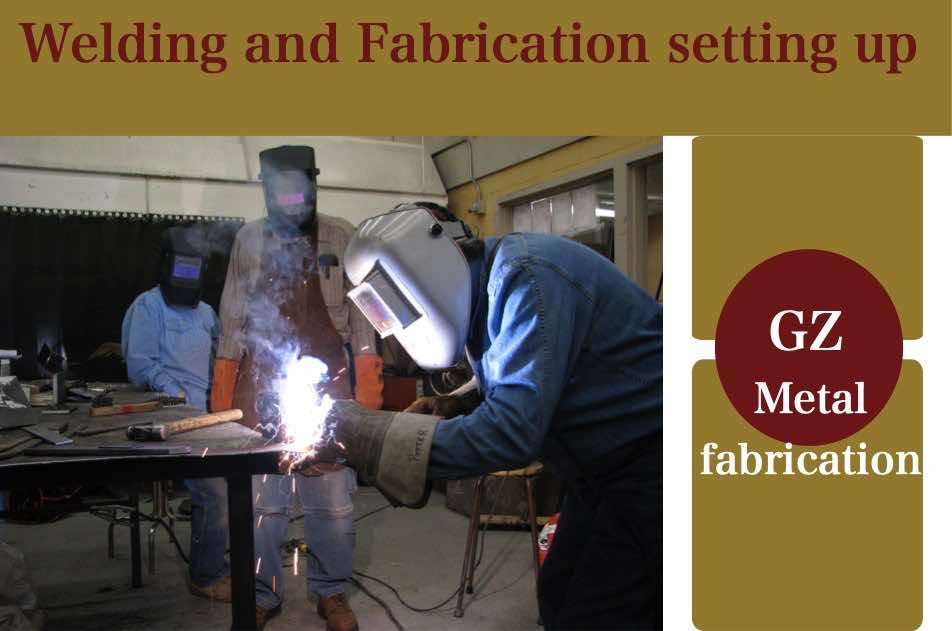 Starting up a Welding Workshop- Looking around, be it your home and office, and you would find that you would spot at least one item that has gone through a welding process. It is for that reason that the services of skilled workers are high on demand.Hence, it can be authoritatively said that one of the skills with much demand is the welding skill. Whether you are trying to build a career around welding, or you are already making a living from welding, there will always be demand for the services of a welder in a long time to come.
The history of welding dates back to time immemorial , as there have always been the need to have metals welded together to meet the needs at home, in business places , amongst many other places. This is one business that no doubt promises a return on one's investment at all times.
We will focus on teaching how you can build a welding business from the very scratch. Even, if you are yet to be grounded in the happenings in the industry; some of the aspects to benefit from on in this teching include; why you need to start a welding business; how to go about starting your welding business and the best way to advertise your welding business to get better customer base. It is important to start your own welding business because you have a better chance of landing great contracts. There is also the possibility of making three times more money when you start your own welding business over when you have to work under someone. Here are tips to help you;
Trainings:
The first step to starting a welding business is to go for a welding training. To run a welding business, one needs to be certified, and to get certified, one needs to undergo certain trainings in welding. Note, that there are various niches in the welding industry including; fabrications, repairs and welding processing.
Getting Certified:
Before one can successfully start a welding business, one need to get all necessary licenses to operate with as a welder in one's place of work or company. That is not all; before individuals and companies can award you welding jobs, most times they may ask for proof that you are a certified welder.
To get certified or in order to be issued with the needed license to operate as a welder one needs to sit for some licensing exams; find out the requirements for sitting for welding licensing exams and take the exams. A welder's practicing license will be issued to you after you have passed the exams.
Registration of your Workshop:
After you get certified, the next action is to register a workshop that is legally recognized . Find out the process of registering such and follow it through with the aid of a lawyer.
Outlining your Business Plan:
The next line of action to take is to draw up a business plan. To some, this is the first line of action to take, but, you can get your license first to enable you practice before drawing you a business plan. Either ways, your business plan should contain your business goals for your company and line of action to achieve the business goal.
Getting your Employees:
You need to employ other skilled/certified welders to work in your company to enable you carry more work loads. If possible go for skilled welders that have some years of experience. They will make execution of your contracts and work easier for you.
Workspace Acquistion:
You need to get a space for your welding venture. The space has to be enough to contain all your welding machines and equipment, and also other vital office space and departments like the receptionist, accounts department, and other things you have in mind . After you get your working space; you need to order for equipment that would be needed to carry out your welding jobs. For instance; you need a Welding table, Gases, Tig rods, Mig wires, Millermatic 2500 or 251, etc. At least you can get welding supplies from Gz-supplies Industrial
Typical workshop in Nigeria requires the following start up welding tools
Getting a Business Insurance:
There are plenty risks involved in the welding business. They include; accidents and other mishaps which may occur in the process of carrying out your welding services. So, you need to get a business insurance to cover yourself, your employees and your business as a whole to cover future liability claims and accidents for your employees to avoid unnecessary complications.
Recent events
Vacuum cleaners are great for removing dust, dirt, and other small particles from many surfaces. The …

Epoxy Oilserv Unveils LubeMax High-temperature Multipurpose Lithium GreaseLubemax High-Temperature m …

Storage shelves are an essential part of every storage system in organizations and the basis of stor …