Where to Buy Compressor Oil in Nigeria
Compressor oil is a special type of lubricant that is used in air compressors to prevent wear and tear. It can be either natural or synthetic and varies by thickness/viscosity and the type of additives used in them. It is different from motor oil as it does not contain detergent and has a lower ratio of carbon and sulfur.
Compressor oil is designed to serve three critical functions inside a piece of equipment. First; it lubricates all of the moving parts so that they can work around one another without binding or wearing. Secondly; it provides a means of cooling the equipment, carrying heat away as the oil cycles. This is important because the internal components can get extremely hot during normal use, which causes them to expand and contract. Without the cooling oil in place, they would eventually seize against one another. Finally, many compressors use oil to ensure tight seals by preventing gaps around o-rings and gaskets. This ensures that your system is operating at maximum efficiency without losing pressure along the way. You may notice that your compressor becomes far less efficient once the oil begins to breakdown because it will not provide the same level of lubrication, cooling, and sealing that your system requires. This creates gaps and hot spots where future damage could occur.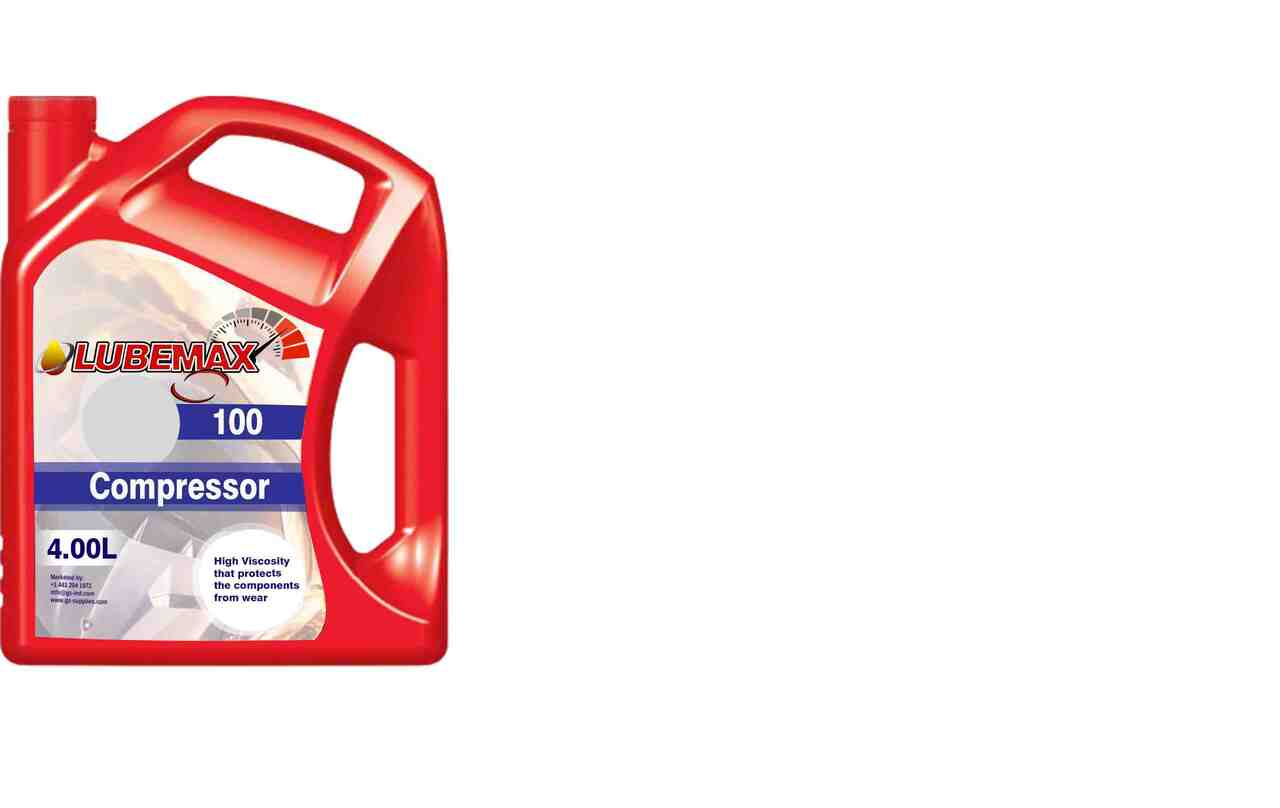 Characteristics of a Compressor Oil
As mentioned earlier, air compressors usually come with guidelines from the manufacturers. These guidelines will inform you of the basics of your air compressor. It should also tell you which oil would work best to ensure high performance.
Some of the basic characteristics that will be mentioned in the guidelines are listed below. We've elaborated on each characteristic, so you fully understand what you need and how it impacts your compression.
Viscosity
Viscosity refers to the texture or the consistency of the oil. Most manufacturers recommend SAE20 or SAE 30 for compressor oil. Similar to the way motor oil works, if your area is colder, an SAE20 oil would be better suited. On the other hand, SAE30 oil is more viscous, which means it will coat better and provide more protection in warmer temperatures.
Viscosity is a very important feature to look into. If the consistency of your oil is too thick or too thin, it will not only delay work, but it may also damage your air compressor.
Temperature Range
The temperature range of your air compressor oil is another feature that must be looked into. Oils with high viscosity can function unpredictably when exposed to different temperature ranges. Your oil may react differently in areas with temperatures below freezing point or above 120°F.
Usually, the temperature range of your air compressor oil is mentioned in its packaging. So, if you live in an area with extreme temperatures, you need to make sure the viscosity and the temperate are appropriate for your area.
Another thing to consider is the fact that your compressor also produces heat. You will also need to consider this when you're purchasing oil. It needs to withstand the temperature range to work efficiently.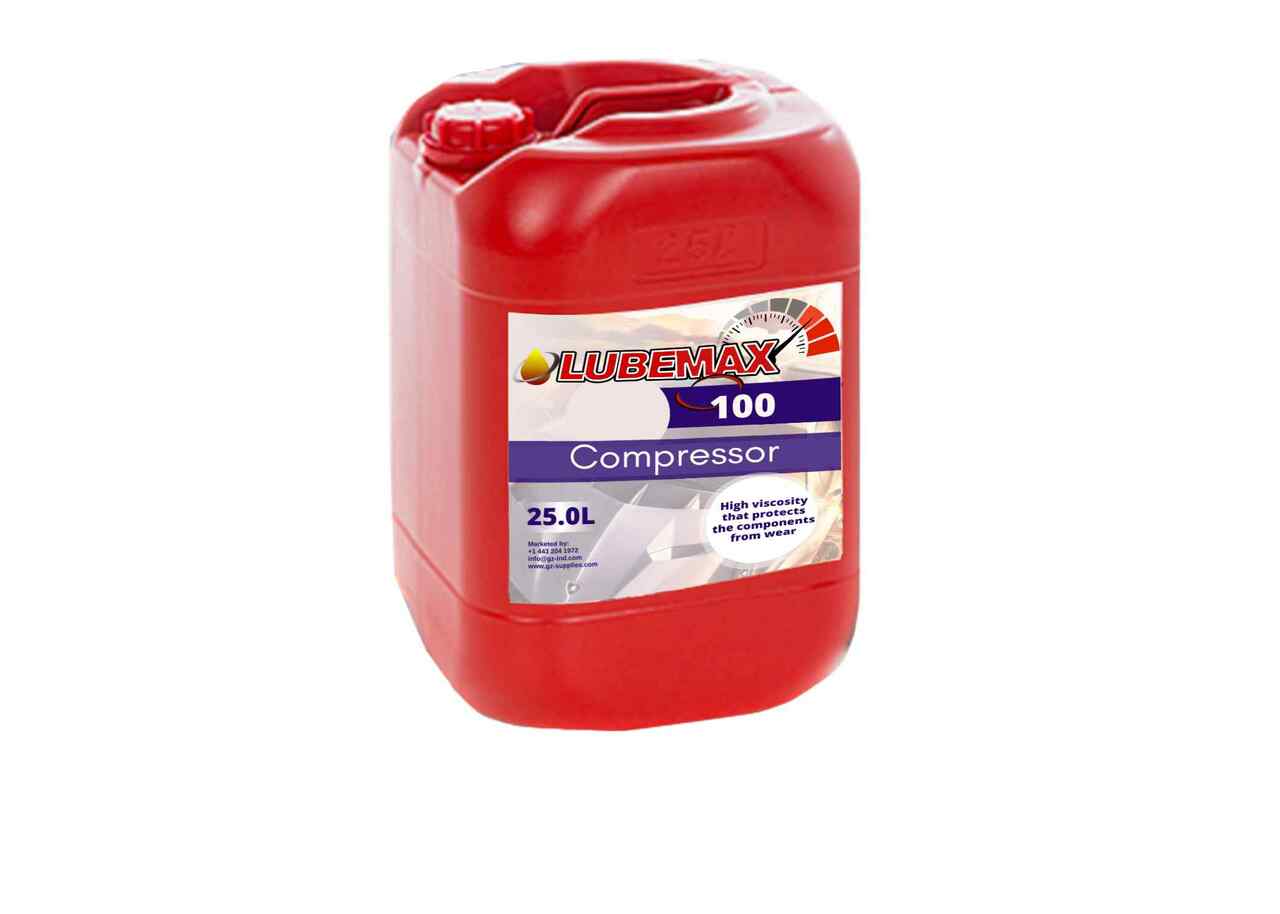 Additives
All oils contain some sort of additives. You need to pay special attention to the sort of additives that are present in your oil. At times, some of the additives in the oil may be beneficial in one scenario but may be harmful to another. For instance, detergent additives in diesel oil help clean diesel engines, but it can also ruin your motor over time and reduce its lifespan.
The more beneficial additives in air compressor oil will help prevent corrosion and rusting of the motor. These types of additives can be very useful and can often be found in various commercial varieties.
Where to buy Compressor Oil in Nigeria
GZ industrial supplies have stock of various brands of compressor oil, with Lubemax being the most demanding of our products due to its ability to serve its purpose to our customers from different locations within and outside of Nigeria. We provide delivery services across Nigeria and have our experts on a 24/7 basis to assist our customers.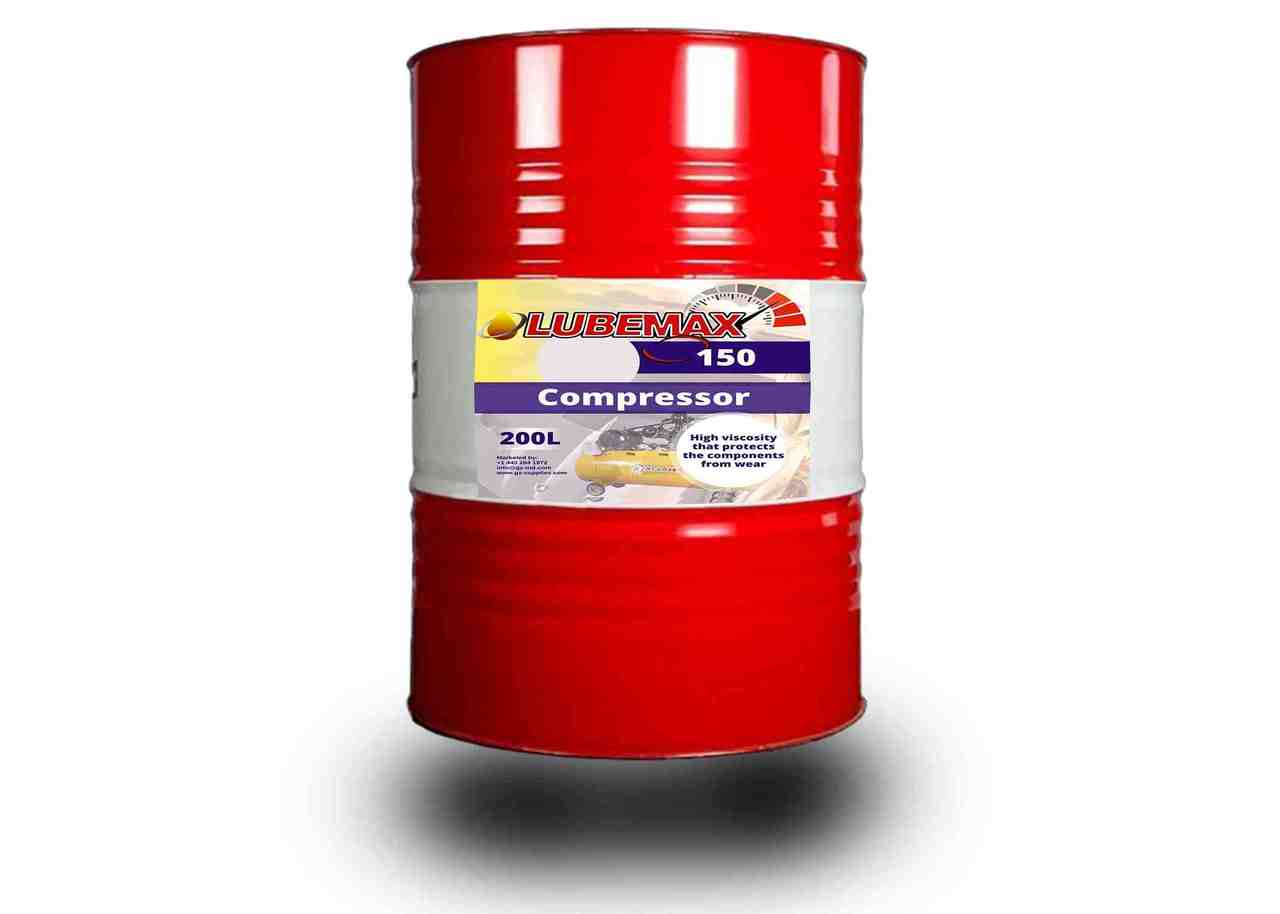 Features and Benefits of Compressor Oil
Compressor Oil is designed to provide a long service life in most compressor applications. The thermal stability and oxidation resistance of these fluids can help to maintain cleaner compressors, thereby enabling longer running periods between scheduled maintenance and oil changes. The outstanding anti-wear and corrosion protection are designed to enhance equipment life while reducing maintenance requirements.
Features
Advantages and Potential Benefits
Outstanding resistance to oxidation and thermal degradation
Reduced deposits and coking, extended service life with the potential for reduced maintenance
Potent anti-wear protection
Can help reduce compressor component wear and thereby reduce maintenance requirements
Excellent rust and corrosion protection
Internal components are protected from surface degradation, thereby extending component life
Rapid release of foam and air release control
Rapid release of foam and air, protecting components from aeration and cavitation damage, leading to reduced wear
Rapid water separation from the oil
Less carryover to downstream equipment.

Reduced sludge formation in crankcases, discharge lines, coalescers, and coolers
It is also important to note that if your commercial compressor is working with specialized gases or refrigerants, you may need to find a lubricant that is non-reactive with those gases to prevent chemical reactions or the formation of water inside your system. It is best to consult with your commercial compressor manufacturer or a qualified refrigeration expert if you are unsure.
GZ Industrial Supplies is committed to providing exceptional brands of compressor oils for the satisfaction of our customers. Kindly Contact Us for more details
Recent events
Arc welding machines have been a game-changer in the industrial world, revolutionizing the way metal …

Lagos is Nigeria's relentlessly most competitive city and one of the most prolific cities where many …

Epoxy Oilserv, a leading supplier of technical materials and services to the energy and constructio …