The importance of flooring cannot be overstated. Flooring can affect the design of your home, improve or hamper the functionality of your home, impact the health of your home and affect your home's value.
At GZ Industrial Supplies, we offer a wide range of resin-based flooring products but how do you know which is right for your business? Especially when it comes to the choice between the two most commonly used types of resin; Epoxy and Polyurethane
Both of these materials come with their own characteristics and strengths and both are suited to different industries and applications. They do however, share some key characteristics – both Epoxy and PU floor solutions are durable, hardwearing, and provide waterproofing while also protecting your concrete floor from a whole range of damage and dirt.
Those are the similarities, but what are the differences between the two?
Table of contents
Introduction
What is Epoxy?
What is Epoxy Flooring?
What is Polyurethane Flooring?
The Benefit of Epoxy Flooring and Polyurethane Flooring
Difference between Epoxy and Polyurethane Flooring
Where can I find a professional for both Epoxy and Polyurethane Flooring
Conclusion.

What is Epoxy?
Epoxy is a protective coating that is applied on top of existing cement or concrete substrates. It is a multi-component solution that requires proper and careful measurement and mixing of all parts. Coating the floors with epoxy helps protect the floor from mechanical abrasion. They are most common in facilities such as warehouses, logistic centers, dry process manufacturing plants, and facilities with forklift traffic.
A primary aspect of epoxy coating is that it is chemically distinct from regular floor paints. Resinous flooring consists of a two-part epoxy system - a combination of polymer resins and hardeners, much like epoxy glue. When properly mixed, the epoxy resin and hardener react to one another resulting in a chemical bond with each compound and with the floor itself. The chemical bond creates a stiff plastic material that is durable, resistant to degradation, and bonds exceptionally well to its substrate.
What is Epoxy Flooring?
The most straightforward definition of Epoxy flooring suggests a flooring surface that comprises multiple layers of epoxy that is applied to a floor with a depth of at least two millimeters. Confusion typically arises when comparing an Epoxy floor and Epoxy floor coating. The difference between the two lies in the depth of the Epoxy - as stated, Epoxy floors are classified as an Epoxy coating of at least two millimeters thick. Any Epoxy floor less than two millimeters thick is commonly referred to as an Epoxy floor coating.
What is Polyurethane?
Polyurethane (PUR and PU) is a polymer composed of organic units joined by carbamate (urethane) links. While most polyurethanes are thermosetting polymers that do not melt when heated, thermoplastic polyurethanes are also available.
Polyurethane can protect a surface from corrosion and any degradation. It can have a gloss or matte finish. This type of flooring is combustion resistant. It is resistant to scratches provided an additional coating is applied on top.
In areas where it is subject to wet conditions and extreme temperature swings, as well as attacks from chemicals and corrosive ingredients, they can benefit a lot from the flexibility of the polyurethane.
What is Polyurethane Flooring?
A polyurethane coating (or urethane floor coating), is a highly flexible, highly abrasion-resistant floor coating that is known for its shine and longevity. Developed in 1937 by I.G. Farbin, these materials were used to create gum rubbers, rigid foam, and elastomers.
Polyurethane floors can be easily modified to extend or limit their pot life, recoat time as well as the total curing time. This flexibility enables contractors to complete PU floors in a much shorter space of time.

The Benefit of Epoxy Flooring
An Epoxy floor creates a hard and fast bond with the concrete underneath it. This bond offers a seamless and extremely durable flooring solution that is much stronger than plain concrete. To determine whether an epoxy floor coating is right for your industry, let's consider the traffic, loads, impacts, and environments your floor will face.
Heavy Traffic
Epoxy floors are ideal for high-traffic areas. They can withstand a wide variety of traffic including foot, forklift, and vehicle traffic. Having a flooring surface in which you don't have to worry whether the level of your traffic will harm the floor is great peace of mind.
A number of other flooring solutions may see wear and tear with a high volume of traffic, or require consistent waxing or recoating. Epoxy coatings, however, can endure various levels of traffic, and yet require minimal upkeep.
Heavy Loads
As we mentioned above, Epoxy floors can take heavy levels of traffic, but they can also withstand a lot of weight. Found in airport hangars, fire departments, and hospitals, Epoxy floors can withstand very heavy loads of machinery sitting upon them without denting or scratching.
Typical Epoxy floors have a flexural strength of more than 10,000 psi. If you feel you need an even stronger floor, there are also additional topcoat urethane coatings that make the surface even harder for environments that require more abrasion resistance.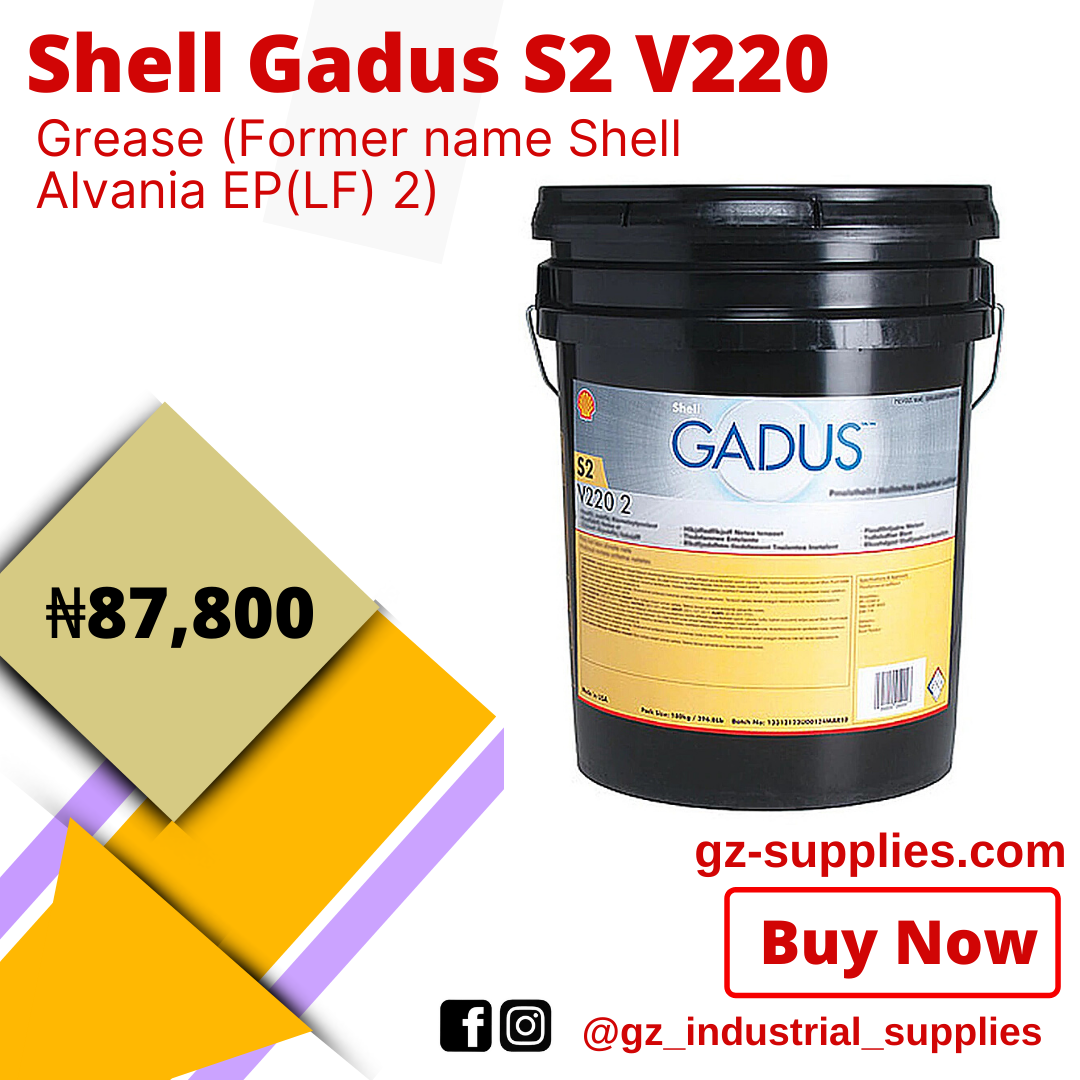 Heavy Impacts
Epoxy floors can sustain not only heavy traffic and heavy loads but also heavy impact. Whether your employees are dropping materials or dragging equipment, Epoxy floors can endure high impact and are tough to scratch, dent, or damage.
While, of course, care should be taken with the flooring in order to ensure it lasts for years, the flooring can also take what you will bring. If you do notice a dent or scratch, it is better to deal with it immediately rather than see it get worse.
Harsh Environment
Whether your industry requires extreme cold or extreme heat, epoxy floors may be an appropriate choice for your warehouse or manufacturing facility. Depending on the type of Epoxy installed and the actual installation process, some Epoxy coatings can endure harsh environments, including deep freezers.
There are also urethane and other top coatings available that will make Epoxy floors perfect for your industry. Finding durable flooring for your facility is important. Epoxy flooring offers a solution that will be able to handle your traffic flow, heavy machinery, and high-impact environment.
With its ability to be strong and durable in a wide variety of settings, Epoxy floors are an excellent solution for many industries and facilities.

Benefits of Polyurethane Floor Coating
Like Epoxy, polyurethane is a thermosetting polymer as well and is considered a high-performance coating. It is commonly known as urethane for short, though that it is technically incorrect and there is actually a big difference between polyurethane and urethane.
If someone is advertising a urethane coating, It is actually polyurethane. Of the different formulations available, aliphatic polyurethane is the desired choice for garage floors. Though they are approximately 60% to 70% solids depending on the manufacturer, a polyurethane coating is only about 2 to 3 mils in thickness and cannot be adjusted as with Epoxy.
Another advantage of polyurethane is that it is U.V. stable. This means that it won't turn yellow when exposed to small amounts of sunlight over a period of time. The surface of polyurethane is not as hard as epoxy but it is much more scratch-resistant, can tolerate larger temperature swings, it is also available in different finishes from satin to very glossy.
Though polyurethane does not bond well to concrete and its thin dry film thickness will not work well as a self-leveling coating to fill in small cracks and divots in the surface. Another consideration is that most polyurethanes are solvent-based, meaning they can have high VOCs and may require a respirator to apply.
Polyurethane is a lot more soft and elasticated and therefore is best suitable for a place with foot traffic, car parks, and food factories. This is because of its suitable characteristics, such as:
U.V Stability – Unlike Epoxy, Polyurethane is U.V. stable (aliphatic polyurethanes) which means it won't turn yellow when exposed to sunlight.

Flexibility – Polyurethane resin flooring systems usually offer good flexibility, potentially accommodating minor movement whereas epoxy systems are more brittle.

Durability – Like Epoxy, polyurethane is strong and hard-wearing which is particularly useful where there are heavy loads and lots of trafficking.

Minimal maintenance – Barely any maintenance is required with a polyurethane flooring system which is valuable in busy 24-hour businesses which require little to no downtime.

Heat tolerance – Polyurethanes provide superior heat, cold, and thermal shock tolerance.
Polyurethane used for car parking areas
Gz Industrial Supplies offer the ideal solution for multi-storey car parks, intermediate decking, underground parking, exposed decks, roofing and roof decks, bridges and viaducts, parking bays, pedestrian walkways, ramps, turning circles, breaking and driving zones and colour coded bays.
Polyurethane in the food and drink industry
Hygienic heavy-duty polyurethane resin flooring offers the ideal solution for food manufacture and processing areas including food processing plants, bakeries, abattoirs, dairies, breweries, and kitchen areas.
From screed systems through to coving and renders, hygienic polyurethane flooring is designed to meet the demands of the food and drinks industry and provide solutions for both wet and dry areas as well as refrigeration and freezer flooring.
The thermal shock resistance that polyurethane holds is a great benefit in food and beverage facilities where extreme temperature changes often occur on a daily basis.
Difference between Epoxy and Polyurethane Flooring
Operational Differences
Let's start by looking at the operational differences. These are differences that affect the end-user of the floor. Epoxy floors are harder, more durable, and have a much higher compression strength than polyurethanes. This is why they are the preferred choice for heavy-duty industries, warehouses, and logistics centers with heavy forklift traffic. Polyurethane floors are usually softer and more elastic, which makes them more resistant to scratching as their elasticity tends to absorb some of the impacts. The elasticity of PU floors also makes them a preferred choice in freezing chambers where the storage temperature can reach -30 degrees Celsius (-22 F). They are also a good choice for multi deck car-parks since the elastic coating can act as a waterproofing and crack-bridging layer.
How does the application of Polyurethane Floors differ from Epoxy?
There are also significant differences for the applicator. From an applicator's point of view, polyurethane floor resins are extremely sensitive to the presence of humidity. If an uncured PU floor is attacked by water or condensation you may get this catastrophic result (like in the picture below).
Epoxy resins are also sensitive to moisture, but the damage done by humidity will be far more limited. Therefore when working in an environment where the presence of humidity could be an issue, epoxy is always the much better choice.
Polyurethane floors can be easily modified to extend or limit their pot life, recoat time as well as the total curing time. This flexibility enables contractors to complete PU floors in a much shorter space of time. With PU you could effectively start a multicoat project on Friday and hand it over on Monday. Epoxy floors are much less flexible in this respect in the sense that they usually require 7 days to fully cure.
In general, polyurethanes are harder to work with. Their limited pot life and sensitivity to humidity require very well-trained and experienced staff. Personally, I refuse to supply inexperienced teams with PU floor resins. Too many things can go wrong.
We have seen the benefits/disadvantages and challenges of both epoxy and polyurethane flooring but all this can be managed with an experienced team of both coatings.
Where can I find a professional for both Epoxy and polyurethane flooring?
GZ Industrial Supplieshas the best team for the installation of both epoxy and polyurethane flooring and the best product for both coatings is also available.
Conclusion
In summary, it is not so much a case of which one is better, as it is really about which one is better for the purpose of the user and also the condition of the floor to be coated. Contact GZ Industrial Supplies experts for more enquiries on making the best choice of flooring.
Recent Posts
Where to Buy Dental Products in Nigeria Oral health is a vital aspect of overall well-being, an …

Reliable and efficient industrial supplies are the lifeblood of any thriving industrial sector. …

In the construction industry, the selection of reliable suppliers for structural steel material …